So many people out there have exciting business ideas, but they have one thing in common – they are new to doing business online. And naturally there are a lot of questions about how to get started. So if you have ever thought about going online with your own store but were not sure how to do it, read on.
1.Think about what you want to sell online.
It can be anything. Your business idea could be conventional or unusual ... Maybe your wife makes a very good masala powder for some dish, or you can source T shirts with funky designs real cheap, or you already have an offline business that you want to take online. Whatever your business idea, think about how you are going to source the goods and how you are going to deliver them to your customers.
2. Give your business a name and register the name for your website.
So if your name is FunkyTees, then you might want to register www.funkytees.in. There aremany companies who do this for you online. Big Rock, net4india, and GoDaddy are some of the popular domain registering firms. Just ensure that domain name is registered in your name and your email ID is associated with the domain for renewals and cancelations.
3. Build your online store.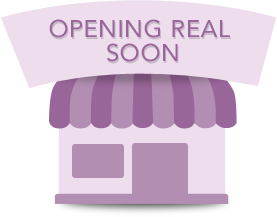 This is the fun part. With the right online store builder platform, you can do it in as little as a day. The new e-commerce platforms make it possible for a businessperson with basic computer and internet skills to actually build an online store, stock it with merchandise, and dress it up just like a designer would. You can have sections in the store such as different sections for men, women, and children. Decide which products go into which section. Then upload pictures of the products you want to sell, give them names and short descriptions, decide on the pricing and your store is almost ready. You can play around with themes to change the look of your store until you find one that you really like.
Of course, you can also get a web developer to build you an online store from scratch, but not only will you need to make a large upfront investement, you will also likely to forever be dependent on the developer to make even the smallest changes on your website. An online store builder is not only quicker and easier, it gives you complete control of your online store.
4. Sign up for your payment gateway.
Don't get scared by the big words. You need a payment gateway to be able to accept payment from your customers via credit or debit card or online bank transfer. Your store builder or e-commerce platform will help you get your account set up and walk you through the application process. You will need some standard documents for the "Know Your Customer" (KYC) submission.
5. Sign up with a courier company for delivery of the goods you sell.
Initially you may want to try out a few different courier and delivery services. You can start with Indian Post and send your packages by parcel post. If your customer is in a hurry, then use a courier company like Blue Dart or First Flight. After your business picks up, do a deal to get bulk rates from these couriers.
These are the basics, but that's really all there is to get your feet wet in the fast growing world of e-commerce. You can be in business in as little as one week. After starting your shop, move on to the next stage of business development. Run some marketing campaigns to grow the business, develop new products, analyse who your customers are and serve their needs well. As the number of people visiting your store builds up, so will your orders.
But the first step is to get started. So what are you waiting for? Get started today!